I love horror. I love reading horror novels, watching horror films, listening to horror-themed rock. I also write horror; I like to think I'm a horror author before being a writer of any other genre.
Naturally, it's occurred to me once or twice to search for the best horror novels ever written. Different website and publications have different lists, but a certain clutch of books and authors tended to crop up more than others.
Ladies and gentlemen, I present for your reading pleasure, a compilation of all those stories that seemed to make the most impact on the world of horror. I've read some and not others, so I'll write my own summaries where I can and leave the rest to Amazon. We'll work our way through in chronological order, shall we?
Without further ado, let us plunge into a world of untrammeled terror…

Memento Mori: 19th Century Horror
Frankenstein; or, the Modern Prometheus – Mary Shelley, 1818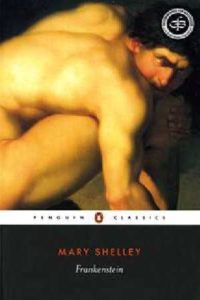 Mary Shelley wrote Frankenstein to "curdle the blood and quicken the beatings of the heart". The themes and concept of a scientist who plays God and creates a living creature from stolen parts of corpses have resonated through the years. Horror begins here.
Carmilla – Sheridan Le Fanu, 1871-72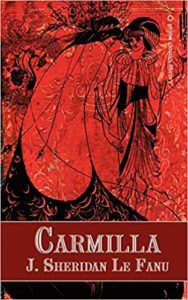 Le Fanu's seminal vampire tale predates Bram Stoker's opus by 25 years. Its gothic, sapphic and bloody visuals laid the template for Hammer Horror a century later. It's a surprisingly contemporary-feeling read; pacey and gripping. You wouldn't know it was written over a century ago.
Dracula – Bram Stoker, 1897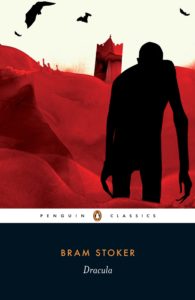 A heavyweight entry in the gothic canon, Dracula has plenty of merits to distinguish it from its peers. A epistolary novel comprising diary entries, telegrams and letters, its presentation feels very modern, and its inclusion of (then) modern technology like phonographs and its globetrotting plot marks it as something of a techno-thriller of its day. Essential.
The Turn of the Screw – Henry James, 1898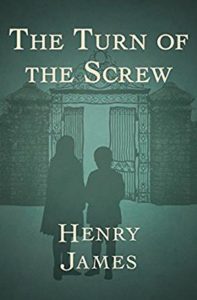 The Turn of the Screw laid many of the foundations of the ghost story. A fire flickers in the hearth as a troubled narrator recounts a disturbing tale of an remote manor house and the strange goings on within that might involve the secretive children of the estate.
Nocturnal Stirrings: Early Modern Horror
At the Mountains of Madness – H.P. Lovecraft, 1936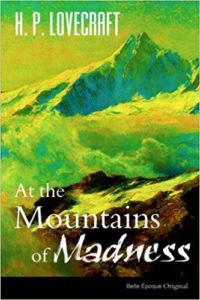 An expedition to Antarctica goes horribly wrong as a group of explorers stumbles upon some mysterious ancient ruins, with devastating consequences. At the Mountains of Madness ranks among Lovecraft's most terrifying novellas, and is a firm favourite among fans of classic horror – Amazon.com
Rebecca – Daphne du Maurier, 1938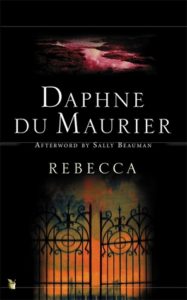 The shy heroine of Rebecca falls in love with Maxim de Winter, a handsome widower, and she happily agrees to marry him. But as they arrive at her husband's home, the young bride is filled with dread. In every corner of every room is the phantom of his beautiful first wife, Rebecca, and the new Mrs de Winter walks in her shadow – Amazon.com
The Bad Seed – William March, 1954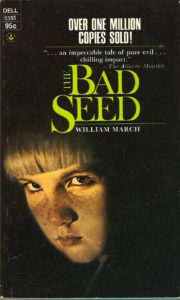 There's something special about eight-year-old Rhoda Penmark. With her carefully plaited hair and her sweet cotton dresses, she's the very picture of old-fashioned innocence. But when their neighborhood suffers a series of terrible accidents, her mother begins to wonder: Why do bad things seem to happen when little Rhoda is around? – Amazom.com
The Haunting of Hill House – Shirley Jackson, 1959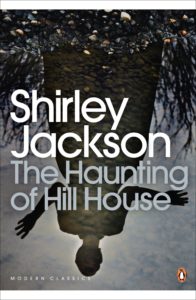 The Haunting of Hill House is fairly ahead of its time – found footage films of ghost hunters shacking up in haunted houses live in Hill House's towering, crenelated shadow. It uses an unreliable narrator to chilling effect and manages a few jump scares along the way.
Something Wicked this Way Comes – Ray Bradbury, 1962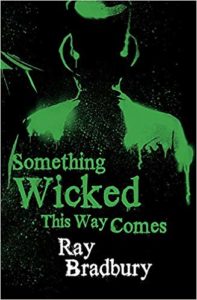 Bradbury is a pleasure to read, his prose laced with poetry. Themes of childhood and innocence are bound into a tale of two boys who enter a mysterious carnival where all is not as it seems…
Rosemary's Baby – Ira Levin, 1967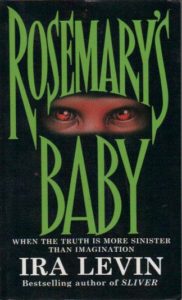 Rosemary and her struggling actor-husband move an old New York City apartment building with an ominous reputation and only elderly residents. Their neighbours, the Castavets, soon come nosing around to welcome them. Shortly after Guy lands a plum Broadway role, Rosemary becomes pregnant, and the Castavets start taking a special interest in her welfare. As the sickened Rosemary becomes increasingly isolated, she begins to suspect that the Castavets' circle is not what it seems – Amazon.com
Golden Age of Grotesque: 70s and 80s Horror
Hell House – Richard Matheson, 1971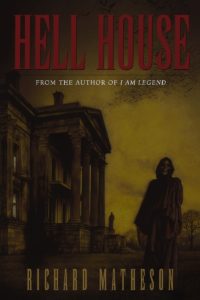 You know how some books are able to do the job of a horror film and really get the hairs on the back of your neck up? Hell House is one of them. It shares some DNA with The Haunting of Hill House, but while Jackson's book works by stealth and implication, Matheson is only too happy to bolster the creepiness of his work with violence.
The book concerns a parasychologist and mediums who stay in a haunted house to investigate life after death. Needless to say, the house gives them plenty of material to work with, and things spiral steadily out of control…
The Rats – James Herbert, 1974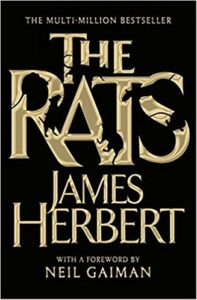 Okay, I'll level with you. This one didn't pop up on that many lists, but it really deserves a place on mine. The Rats is James Herbert's debut novel and, while he got a little more literary as he went on, The Rats is a short, nasty, bitey read. There's something urgent and raw about the writing which adds to its horror, as it describes a plague of huge rats that grower ever bolder, attacking the public with increasing viciousness.
The Rats has an overarching narrative and a hero inhabiting it, but it's punctuated with individual vignettes which keep the horror levels high, and it's these that stick in your head the longest.
Interview with the Vampire – Anne Rice, 1976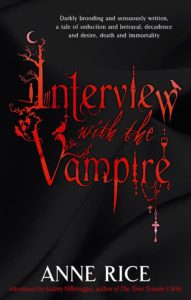 No one did more to update vampires than Anne Rice. Prior to Interview with the Vampire, bloodsuckers were monstrous or seductive archetypes, but Rice makes the personalities of her vampires the heart of her story. The story sees the Byronic vampire Lestat turn Louis into one of his kind, a transformation that will set him on a journey drenched in blood and pain. The novel's thoughtfulness is weighed beautifully against its goriness and sensuality.
Ghost Story – Peter Straub, 1979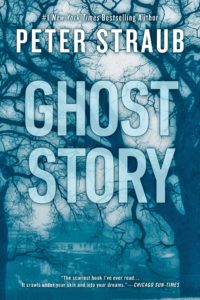 Ghost Story boasts one of the most hooking opening chapters in horror. It's a sprawling tale of five men who must confront an evil buried deep in their past, and escalates to a trialling climax.
The Elementals – Michael McDowell, 1981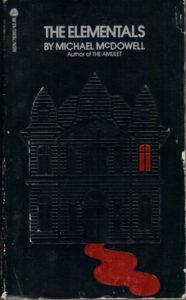 It all begins with a strange rite at a funeral involving an open casket and hereditary blade. From there, McDowell's Southern Gothic tale takes us to the Gulf coast, where our protagonists are staying near to a house abandoned for so long that the sands have claimed half the building.
The book keeps its cards close to its chest for the most part, digging into the superstitions and relationships between the two families at its core whilst keeping the horror at hand by way of juju rituals and forays into the haunted house. When the terror mounts for the climax, it's all the more intense for it.
The Woman in Black – Susan Hill, 1983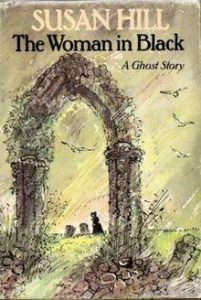 Susan Hill's gothic tales are lovingly constructed, crafted to feel like the classic ghost stories of the past. The story beings with tales round a fire, and concerns a scholarly young solicitor summoned to an isolated mansion on the coast. The book delivers on the promises set by its premise.
Pet Semetary – Stephen King, 1983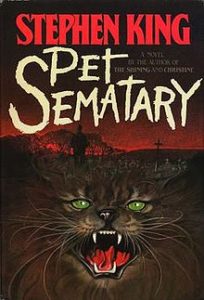 Stephen King is the most prolific writer of horror in the world. His impressive oeuvre encompasses over fifty novels, but Pet Semetary, the story of a graveyard where all that is buried might not stay down, seems a reader's favourite.
Compared to his other works, Pet Semetary is quite a low-key affair, basing itself on family drama and pledging its cause to a particularly mournful, bleak brand of horror. Perhaps not the best introduction to King's work, but one which has struck a particular chord with his fans.
The Books of Blood – Clive Barker, 1984-85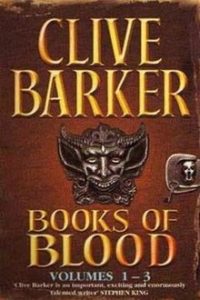 Clive Barker is a visionary, his stories startlingly original and impeccably written. He writes novels, but remains renowned for the Books of Blood, six volumes of five or six short stories, which provide some of the most horrifying Grand Guignol narratives ever. Things get very gory and definitely not for those of a sensitive disposition, but Barker is too much the craftsman for things to feel exploitative or gratuitous.
Beloved – Toni Morrison, 1987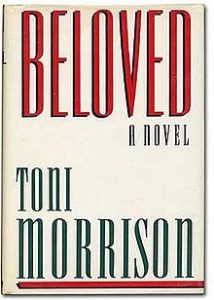 Terrible, unspeakable things happened to Sethe at Sweet Home, the farm where she lived as a slave for so many years until she escaped to Ohio. Her new life is full of hope but eighteen years later she is still not free. Sethe's new home is not only haunted by the memories of her past but also by the ghost of her baby, who died nameless and whose tombstone is engraved with a single word: Beloved. – Amazon.com
The Silence of the Lambs – Thomas Harris, 1988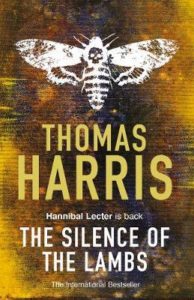 FBI rookie Clarice Starling turns to Dr. Hannibal Lecter, monster cannibal held in a hospital for the criminally insane, for insight into the deadly madman she must find. A Dr. Lecter invite her into the darkest chambers of his mind, he forces her to confront her own childhood demons as the price of understanding, an unspeakable tuition he exacts to teach her how the monster thinks. And time is running out… – Blurb, Penguin 2009 edition
The Fifth Child – Doris Lessing, 1988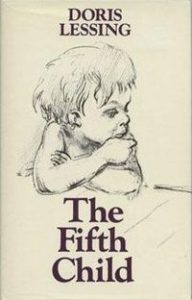 Four children, a beautiful old house, the love of relatives and friends – Harriet and David Lovatt's life is a glorious hymn to domestic bliss and old-fashioned family values. But when their fifth child is born, a sickly and implacable shadow is cast over this tender idyll. Large and ugly, violent and uncontrollable, the infant Ben, 'full of cold dislike', tears at Harriet's breast. Struggling to care for her new-born child, faced with a darkness and a strange defiance she has never known before, Harriet is deeply afraid of what, exactly, she has brought into the world… – Amazon.com
The Girl Next Door – Jack Ketchum, 1989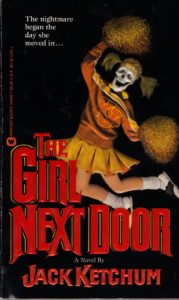 A teenage girl is held captive and brutally tortured by neighborhood children. Based on a true story, this shocking novel reveals the depravity of which we are all capable. – Amazon.com
Carrion Comfort – Dan Simmons, 1989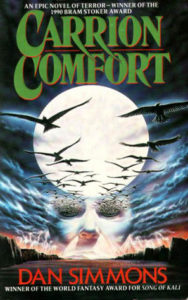 Carrion Comfort penetrates the darkest recesses of the 20th century, as one man seeks to justify his belief that a secret society of powerful beings is behind many of the world's most horrific catastrophes. Ranking among the greatest reinventions of the vampire legend, this classic novel explores humanity's attraction to violence and what it means for our future. – Amazon.com
Fresh Hell: 90s and 00s Horror
Ring – Koji Suzuki, 1991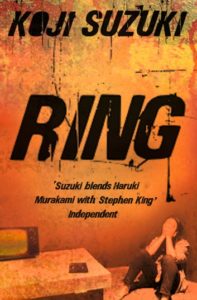 Asakawa is a hardworking journalist. A chronic workaholic, he doesn't take much notice when his seventeen-year-old niece dies suddenly – until a chance conversation reveals that another healthy teenager died at exactly the same time, in chillingly similar circumstances.
Sensing a story, Asakawa begins to investigate, and the mystery only deepens. A comment made in the guest book by one of the teenagers leads him to a particular videotape with a portentous message at the end:
Those who have viewed these images are fated to die at this exact hour one week from now. – Amazon.com
Intensity – Dean Koontz, 1995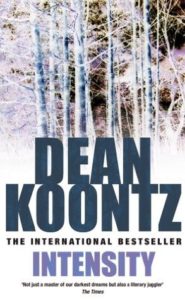 Intensity is an absolute thriller. Its heroine, Chyna, arrives at the isolated house of her friend Laura, where she finds a family that treat her like their very own. But the happiness is shattered when a serial killer breaks into the house. Thus begins a cat-and-mouse page-turner and that doesn't let up for a single page and which twists and turns in all the unexpected places.
Exquisite Corpse – Poppy Z. Brite, 1996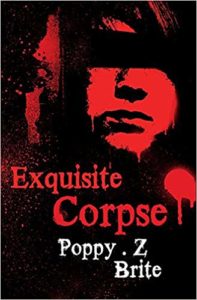 To serial killer Andrew Compton, murder is an art, the most intimate art. After feigning his own death to escape from a life sentence in prison, he makes his way to America with the intention of bringing his art to new heights. Tortured by his own perverse desires, he inadvertently joins forces with Jay, a dissolute playboy. They set their sights on a young Vietnamese-American runaway, who they deem to be the perfect victim.
Moving from the grimy streets of London's Piccadilly Circus to the decadences of New Orleans' French Quarter, Poppy Z. Brite dissects the landscape of torture and invites us into the mind of a serial killer in this riveting, unforgettable masterpiece of horror. – Amazon.com
House of Leaves – Mark Z. Danielewski, 2000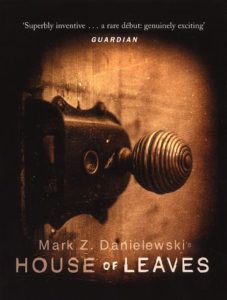 Horror has been taken in some pretty post-modern directions. House of Leaves is one of the more extreme examples; a novel inside a novel where formatting of text, images, footnotes and diagrams adds to the themes and imagery of the story itself. It demands your willingness to engage with it but as an immersive experience it's original and often very effective.
Let the Right One In – John Avjde Linqvist, 2004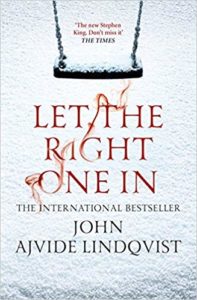 Oskar is a 12-year-old boy living with his mother on a dreary housing estate at the city's edge. He dreams about his absentee father, gets bullied at school, and wets himself when he's frightened.
Eli is the young girl who moves in next door. She doesn't go to school and never leaves the flat by day. She is a 200-year-old vampire, forever frozen in childhood, and condemned to live on a diet of fresh blood. – Amazon.com
Fledgling – Octavia E. Butler, 2005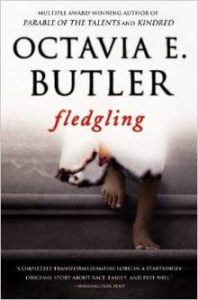 Fledgling begins as an amnesiac girl wakes in a cave. She's blind and wounded, but soon discovers she has an appetite for blood and flesh. Heading out into the world, our fledgling vampire encounters an ally who helps her investigate her origins and rediscover who she is. Vampire novels are by their very nature horrifying, but Fledgling is more interested in the relationships formed between vampires and their willing prey, as well as in the sociology of a vampire nest.
Lunar Park – Bret Easton Ellis, 2005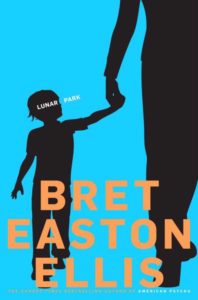 He became a bestselling novelist while still in college, immediately famous and wealthy. He watched his insufferable father reduced to a bag of ashes in a safety-deposit box. He was lost in a haze of booze, drugs and vilification. Then he was given a second chance.
This is the life of Bret Easton Ellis, the author and subject of this remarkable novel. Confounding one expectation after another, Lunar Park is equally hilarious, horrifying and heartbreaking. It's the most original novel of an extraordinary career – and best of all: it all happened, every word is true. – Amazon.com
Haunted – Chuck Palahniuk, 2005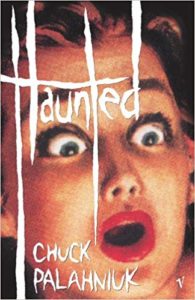 Haunted is another post-modern take on the genre, and could be the most disgustingly entertaining book on this list. Comprised of short stories bound up in an overarching narrative, Palahnuik's live reading of the notorious Guts actually caused people to pass out. Not for the faint of heart – or the easily offended – but for those who want to see the limits of horror (and taste) pushed and broken, Haunted should do the trick.
War War Z – Max Brooks, 2006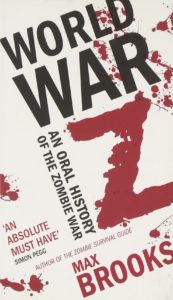 An epistolary novel, World War Z collects the accounts of people from all around the world as the zombie apocalypse hits. It's a dippable book – by switching characters and settings in every chapter, it can't be said to be a page-turner in the traditional sense – but it's visionary, with megahordes of zombies, underwater scenes and some bruising combat sequences laid out to a level of detail that has surely never been seen before in its genre. Brooks is a clear zombie aficionado, and his knowledge and flair propel zombies lurching into imaginative new territory.
Heart-Shaped Box – Joe Hill, 2007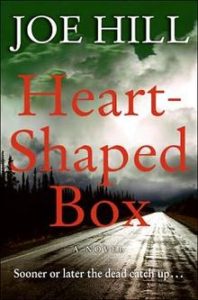 Joe Hill has a legacy to live up to, but his bibliography is so far remarkably solid. Heart-Shaped Box is his debut, and lays down his hallmarks: tight plotting, channelled imagination and a penchant for rock and roll references.
John Dies at the End – David Wong, 2007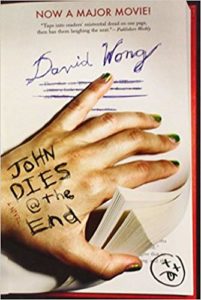 My name is David Wong. My best friend is John. Those names are fake. You might want to change yours. You may not want to know about the things you'll read on these pages, about the sauce, about Korrock, about the invasion, and the future. But it is too late. You touched the book. You are in the game. You are under the eye. The only defence is knowledge. You need to read this book, to the end. Even the part about the bratwurst. Why? You will just have to trust me. Unfortunately for us, if you make the right choice, we will have a much harder time explaining how to fight off the otherworldly invasion currently threatening to enslave humanity. I'm sorry to have involved you in this, I really am. But as you read about these terrible events and the very dark epoch the world is about to enter as a result, it is crucial you keep one thing in mind: NONE OF THIS IS MY FAULT.  – Amazon.com
New Blood: 2010 to Present Horror
Penpal – Dathan Auerbach, 2012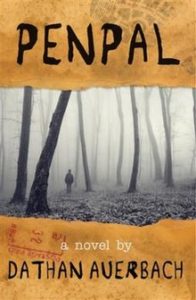 Penpal is a novel of its times, based on creepypasta stories that author Dathan Auerbach posted online before coalescing into a cohesive narrative. Like any well-timed campfire story, urban myth or horror blog, Penpal can get pretty scary. I'm not ashamed to say I got up out of bed to check all my doors were locked after reading the opening chapters. Its amateur origins show through – the writing isn't as polished as the more-traditionally published books on this list – but as a reflection of horror in the 2010s, Penpal is pretty bang on.
Night Film – Marisha Pessl, 2013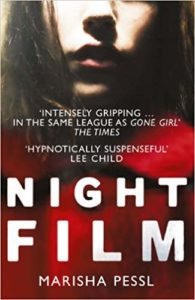 On a damp October night the body of beautiful Ashley Cordova is discovered in a Manhattan warehouse. Though her death is ruled a suicide, investigative journalist Scott McGrath suspects otherwise. The last time McGrath got too close to the Cordova dynasty, he lost his marriage and his career. This time he could lose his mind. – Amazon.com
Broken Monsters – Lauren Beukes, 2014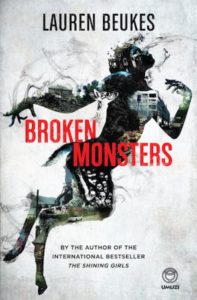 Broken Monsters isn't actually a horror, but it seemed to crop up on quite a few 'best horror' lists, so it earns its spot on this one. It may not be a horror but it sure is horrifying; a particularly gritty police procedural thriller that kicks off with the find of a heavily mutilated body. It isn't the first.
The Detroit setting is particularly evocative, the core story nice and nasty. There's room to accommodate some subplots too, which are equally unafraid to get confrontational and dark.
Bird Box – Josh Malerman, 2014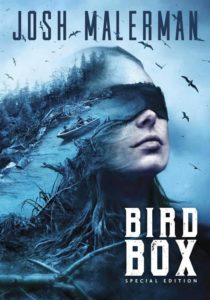 Malorie raises the children the only way she can: indoors, with the doors locked, the curtains closed, and mattresses nailed over the windows.
The children sleep in the bedroom across the hall, but soon she will have to wake them and blindfold them.
Today they will risk everything. Today they will leave the house. – Amazon.com
A Head Full of Ghosts – Paul Tremblay, 2015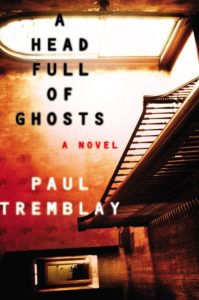 I find that 'referential' horror novels are gaining in popularity – books which incorporate homages to classics (and obscures) of the genre into their own stories. A Head Full of Ghosts is on such book, and I really enjoyed  spotting references – when I wasn't just plain gripped and terrified.
The story is related by grown-up Merry Barrett who, when she was eight, lived through the apparent possession and exorcism of her sister Marjorie. Merry doesn't understand everything she sees (and if you know The Exorcist, the book's central inspiration, you can guess some of what goes on) and she makes for excellent eyes to see the story through.
The Things We Lost in the Fire – Marianna Enriquez, 2016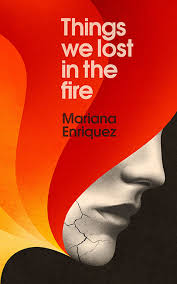 A woman returns to the rundown suburb of Buenos Aires her family once called home. From the safety of her window, she watches as a teenage prostitute raises her five-year-old son on the street. They sleep outside, surrounded by pimps and addicts, psychopaths and dealers, worshippers of the occult and corrupt police. One day, the mother and the dirty kid are gone, and the dismembered body of a child is found in the neighbourhood. Is the murder part of a satanic ritual, or a gangland killing? Could it be the dirty kid, and if so, is his mother a victim too; or an accomplice; or his killer? – Amazon.com
The Changeling – Victor LaValle, 2017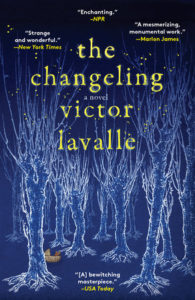 When Apollo Kagwa was just a child, his father disappeared, leaving him with recurring nightmares and a box labelled 'Improbabilia'. Now a successful book dealer, Kagwa has a family of his own after meeting and falling in love with Emma, a librarian. The two marry and have a baby: so far so happy-ever-after.
However, as the pair settle into their new lives as parents, exhaustion and anxiety start to take their toll. Emma's behaviour becomes increasingly erratic, until one day she commits an unthinkable act, setting Apollo on a wild and fantastical quest through a suddenly otherworldly New York, in search of a wife and child he no longer recognises.  – Amazon.com
The Silent Companions – Laura Purcell, 2018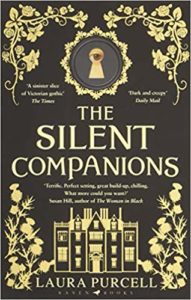 Out of all contemporary authors, I think Laura Purcell is the most similar to me – a writer who clearly loves the tropes and moods of the gothic novel.
The Silent Companions is a Victorian ghost story. Recently widowed Elsie is sent to her late husband's estate. There are locked doors, historical subplots and the silent companions themselves – painted wooden figures which surely can't move around on their own… This is an absolute pleasure to read.