As a Brighton-based writer, I've done my time in more than a few cafes and bars. They are great for establishing a regular writing habit. Also, coffee. Let's take a look at the best places to write in Brighton.
Why I write in public
I think I've mentioned before that I prefer writing in public. Because I'm actively going out to write, it helps to define my time as writing time, and it gives me a sense of urgency. As in: I need to finish this chapter before they noticed I finished my coffee forty minutes ago.
I do the bulk of my writing before I go to my day job, so  I'm usually doing my thing between 0700 and 0830 in the morning. So when I take you on my tour of my regular haunts, remember that I'm not exactly going peak time here. My opinions are based on this.
What makes a good writing spot?
I'm going to rate these establishments on a few criteria. ♥ are out of five:
Ambience and Décor – how the place looks and feels. ♥♥♥♥♥ = luxury; ♥ = shithole
Noise – pretty important to a trying-to-concentrate writer. ♥♥♥♥♥ = silent; ♥ = squealing baby nursery
Coffee value – incorporating cost and quality of said libation. ♥♥♥♥♥ = 50p for a large Americano with one of those little biscuits on the side; ♥ = £5 for a chipped mug of instant
Without further ado, let's take a tour.

Café Venus, Hove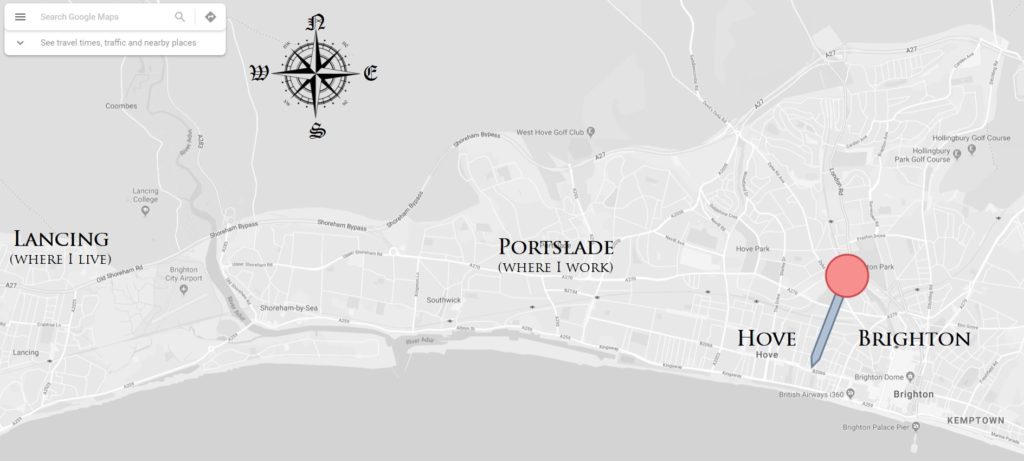 Ambience and Décor: ♥♥♥♥
Noise: ♥♥♥
Coffee value: ♥♥
I used to work in Hove, and one of the benefits was the Café Venus. It plays soft music, some kind of jazz usually. Walls are tastefully decorated bookshelves and plants. The owner gives you a free cup every now and then because you're a repeat customer. The only drawback is the price – this is Brighton/Hove city centre. But your coffee does come with one of those little biscuits on the side. I powered through my full length (as of yet unpublished) novel After Life here. A fine place to write in Brighton.
McDonald's, Holmbush Centre, Shoreham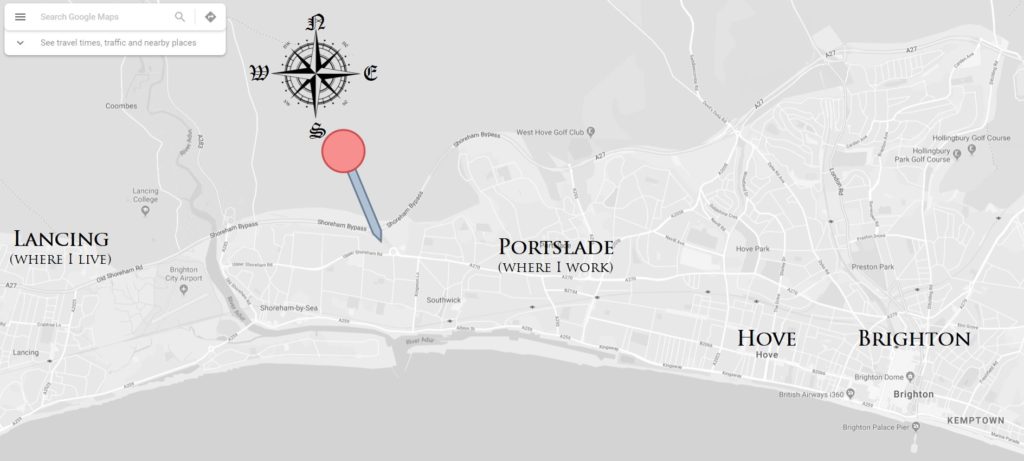 Ambience and Décor: ♥♥
Noise: ♥♥♥♥
Coffee value: ♥♥♥♥
Credit where it's due: McDonald's do a decent coffee. It's not too expensive, you get a choice of large or small and, if you get one of those loyalty cards, you're in for an intermittent free one. Sure, it's not the most romantic setting, but most people popping into this branch are on their way to work or about to shop in next-door Tesco. It's quiet, easy to get to, good coffee… I get lots done here.
McDonald's, Brighton Road, Shoreham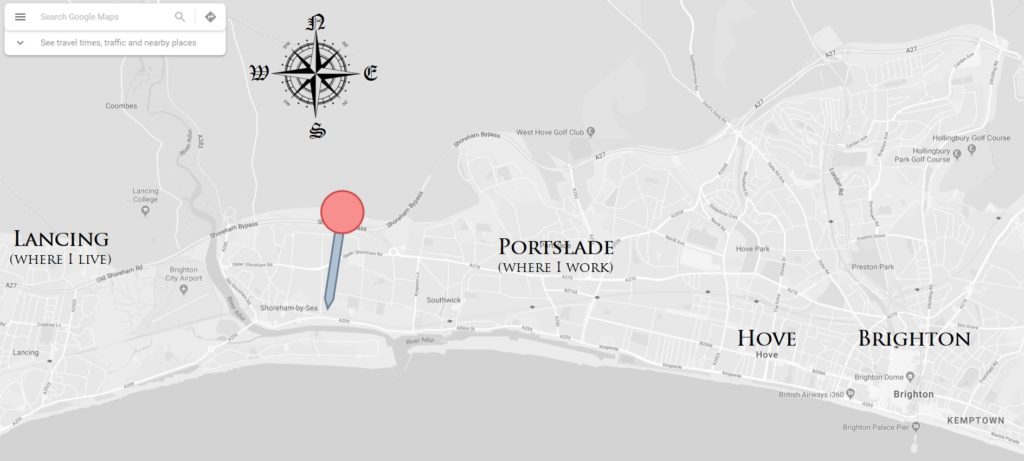 Ambience and Décor: ♥♥♥
Noise: ♥♥
Coffee value: ♥♥♥♥
Now for our first McDonalds' evil twin. Both are halfway between my home and work, and of course it's the same coffee. But this one's noisy. Radio noisy. There are speakers all over the ceiling so you can't find a quiet spot either. It's pretty hard to get things done unless you pack some over-ear Skullcandies. That said, the views of Shoreham harbour are better than Holmbush McDonald's view of Tesco carpark.
Feedwell Café, Hove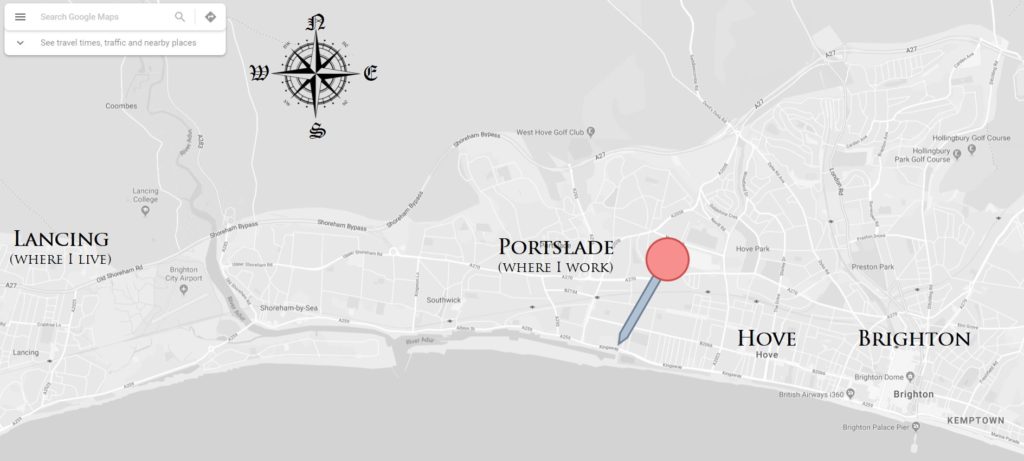 Ambience and Décor: ♥♥♥
Noise: ♥♥
Coffee value: ♥♥
Hove – or Portslade, depending on who you ask. Hove has a nicer rep so that's what I've gone with. Feedwell is a greasy spoon over the road from work. You get a lot of builders in, who will talk with their mouths full whilst you sit in the corner feeling out of place. Coffee is instant. But the service is quick and friendly and they do a goodly breakfast.
Coffee Lounge, Lancing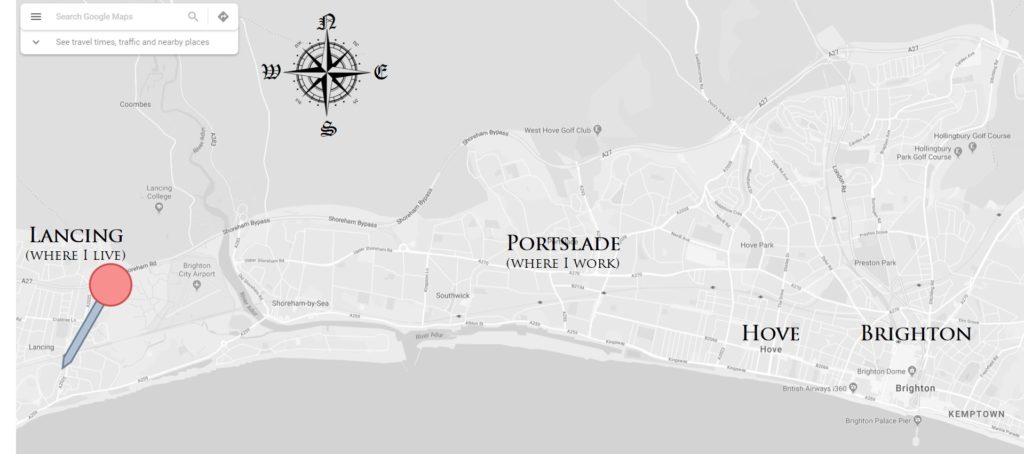 Ambience and Décor: ♥♥♥♥
Noise: ♥♥
Coffee value: ♥♥♥♥
An intimate but chic coffee shop (I went all travel guide there), Coffee Lounge is lovely and – guys – they do the biscuit with your coffee. It's not exactly on my way to work – I prefer to get the drive out of the way to maximise writing time – but on my day off I might choose the Coffee Lounge as my writing venue. Get it at a quiet time though. Intimate can be noisy.
Rainbow Café, Lancing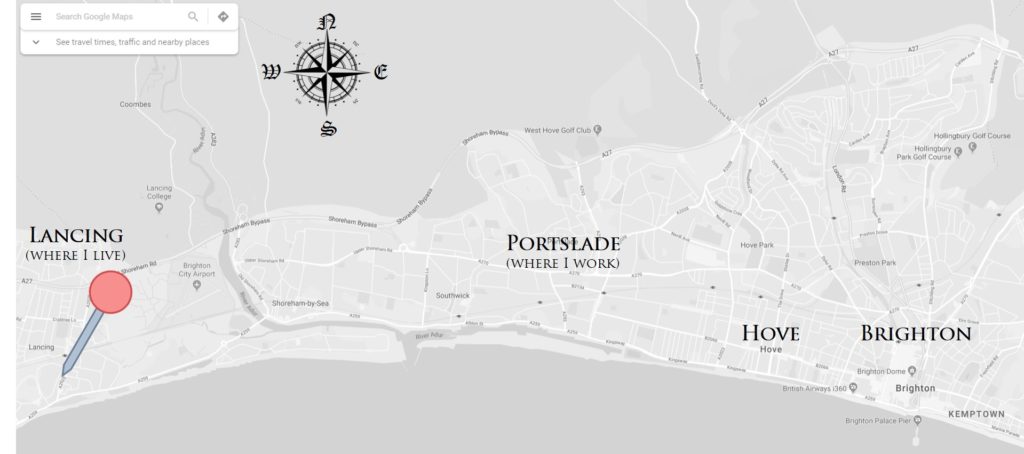 Ambience and Décor: ♥♥♥
Noise: ♥♥♥
Coffee value: ♥♥♥
Next door to – and, I suspect, in healthy competition with – the Coffee Lounge, we have Rainbow Café. It's laid out in a bit of an L-shape, and if you can tuck yourself around the corner you can crack on with your latest novel in relative peace. The bad news – your drink is gonna come from a kettle and arrive at the table pre-milked. No Italian coffee names here.
Hummingbird, Shoreham Airport, Shoreham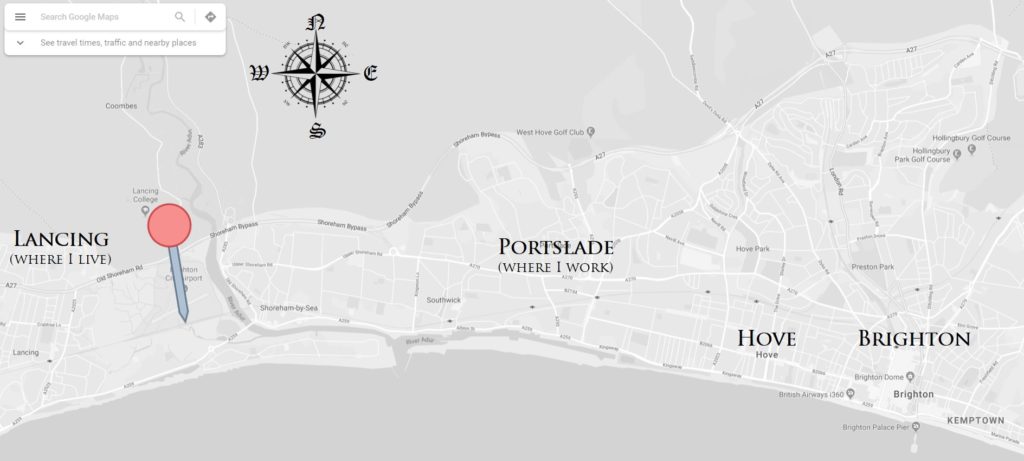 Ambience and Décor: ♥♥♥♥
Noise: ♥♥♥♥
Coffee value: ♥♥
Hummingbird is lovely. It's ensconced in an Art Deco airport building with all pictures of planes on the wall, and sculptural marble counters. You can actually see private planes taking off out of the window. Coffee's posh but the music is low, and of the brassy-wartime variety. Very conducive to writing. I got through a ton of The Greatest Show Under the Earth here.
Perch on Lancing Beach, Lancing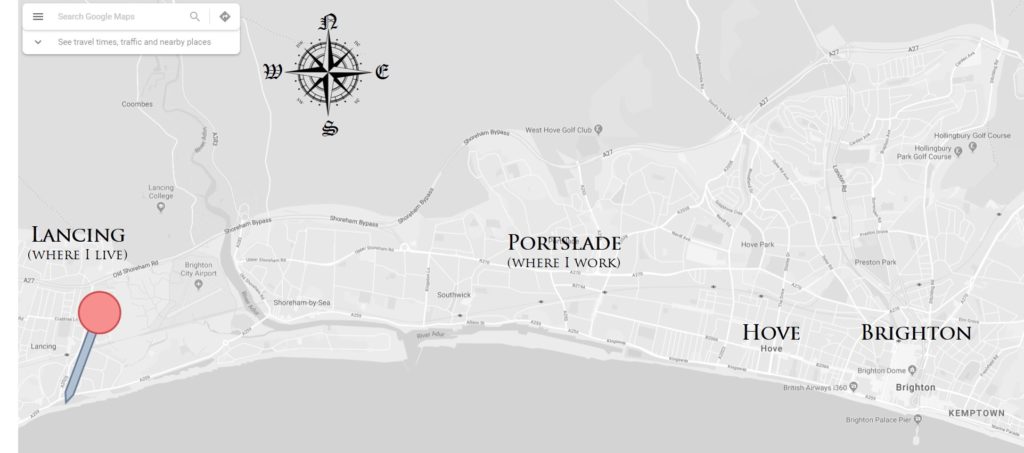 Ambience and Décor: ♥♥♥♥
Noise: ♥♥
Coffee value: ♥♥
Those views! Perch is right on the seafront, so you can gaze at sparkling seas and raging waves whilst you squeeze out another chapter of your novel. Good coffee, but this is a prime bit of real estate and the price reflects that. No biscuit with the coffee but you could always fuel yourself with some cake from the counter.
Sitting in your car on anonymous seafront, Portslade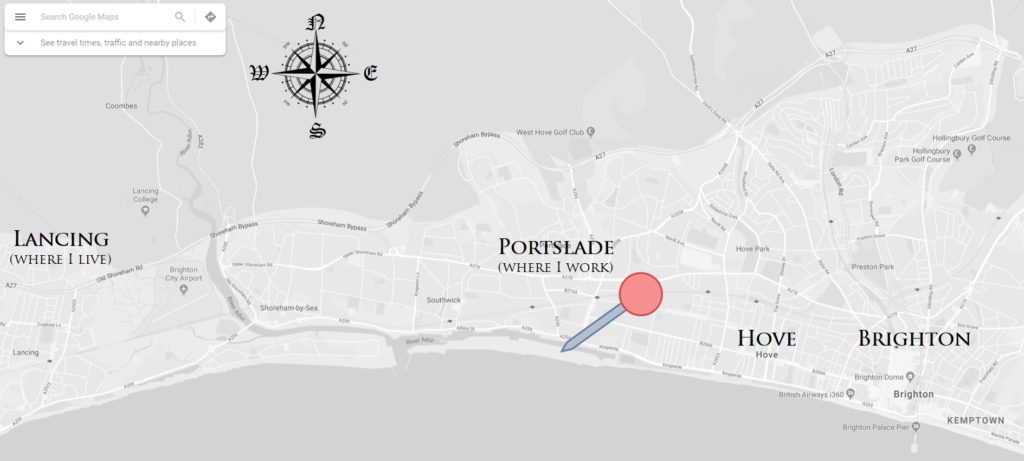 Ambience and Décor: ♥♥♥
Noise: ♥♥♥♥
Coffee value: ♥♥♥
Much I'd love to do all my writing at cosy coffee shops, I get the bulk of it done sat in my car, facing the sea. I can bring a Thermos of coffee from home or grab one from the drive-thru at Brighton Road MacDonald's. Apart from the thunder of passing aggregate lorries – you get used to them – it's as peaceful as you like, and you can provide your own music through your phone if you're inclined. A pretty good place to write in Brighton – or anywhere else, for that matter!
Get writing!
I hope you enjoyed the tour of the best places to write in Brighton. Where do you get your best writing done?