I stopped by my favourite pub a few weeks ago for an after-work pint or two.  Halfway through a glass of Downland's I noticed all the new arrivals turning up with guitars.  Some customers had ukuleles and one had a banjo.  Halfway through my third pint I had my first go on a cajon.  I loved it.  Now I want a cajon*.
I've been to a few open mic nights since, chipping in on a borrowed cajon and sometimes on full drum kit.  It's good fun; you get to meet like-minded people and see some proper talent.  But there are some rules to stick to if you fancy giving open mic a go.  Here's a useful guide on…
How to Talk to Musicians at an Open Mic Night
You love what they're doing when they play
Even if you don't.  You might want to tell your fellow musician that they're pretty unique, or that their style is really interesting or individual.  Chances are they'll tell you how long they've been playing, and whether they're taking lessons or (more likely) that they're self-taught.  They might even be a music teacher and, if so, they'll drop that in.  You might want to ask who has influenced them – more on that later.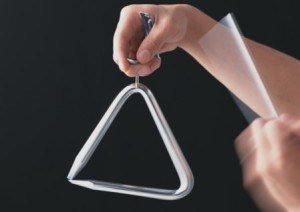 But you like to keep it simple
There's no way you're as good as any of these guys at your instrument, so stick to your story.  You like keeping it simple.  Less is more.  Small is beautiful.  There's a beauty in simple chords and basic beats, and that's what you prefer.  You can admire and appreciate more complex playing, of course, and you could definitely do it if you were inclined to learn, no problems.  But on the whole, you like to keep it simple.
You have heard of every musician who ever played your instrument
Your new musician friend is going to drop plenty of names at you – players who have particularly influenced them or inspired them.  They won't be recognisable names; at best, they will be half-remembered virtuoso players, names from the jazz-fusion or funk genres, that you might have glimpsed on a recommended Youtube video.  But you will be expected to know them.  Nod, say mmm.  Don't let on that your influences are considerably more mainstream, and have probably sold more records.

Never wince when you hear how much their instrument cost
Because serious musicians spend serious money – more than you would.  Remember that although they spent thousands on their instrument and gear, you are just as good, if not better, for playing a less expensive and more temperamental instrument.  Don't let on that your got your entry-level guitar/drumkit/maracas for less than £200 and, actually, you probably wouldn't be able to hear the difference anyway.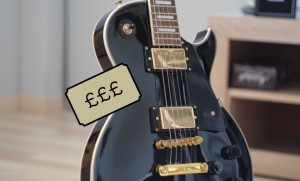 It's good to see so much local talent
That talent might take the form of a guitarist or singer, or a keyboardist or drummer, but it could also be channelled through the practitioner of a Theremin, or an accordion, or a lute.  These nights attract a wealth of local talent, and it's your job to support that talent.  After a few drinks though, this shouldn't be a problem.  You'll be caught up in the mood, tapping along to a folk version of Cher's Believe with added hurdy-gurdy.
You're not fussed about playing.  Honestly; only if you're needed to
Even if you've had a few pints and the idea of blowing not only the audience's mind but also the mind of the uninterested, mildly pitying barmaid with your skills seems not only feasible but advised, stick to this story. It'll cover your arse if the worst should happen.  You'll only play if you need to – not because you want to, but because you want to offer your help, such as it is, to keep the night alive.  Remember, you like to keep it simple.
They thought you were okay?  You thought you were a bit sloppy
That's right, you'd had few, plus you hadn't warmed up, plus you haven't actually practiced that much recently.  Honestly, it might have sounded alright, but you're sure you fluffed it a couple of times.   No one noticed?  That's cool, you must have covered it well.  Even though you're a bit rusty.  Anyway, you had fun, everyone had fun, and that's all that matters.
*Since writing this post and posting it, I treated myself to a cajon – and just in time to provide the header photo.
**You knew those drummers were Phil Collins (Genesis, the Cadbury's advert), Dave Grohl (Nirvana, Queens of the Stone Age, Foo Fighters, Them Crooked Vultures, et al), Mike Portnoy (Dream Theater) and Benny Greb (solo virtuoso), didn't you?  Of course you did…