My latest horror novel, The Greatest Show Under the Earth, is released today. I'm hugely proud of it as it's a bit more ambitious than my usual stories and it's my favourite yet! I'd like to tell you a bit more about how I went about writing it. I can't wait to hear what you all think about The Greatest Show Under the Earth.
Following the disappearance of a young girl at a travelling carnival, Zoe spots a pattern that will lead her on a journey fraught with danger, grief and horror. With time running out, Zoe must track an ancient evil and save her loved ones from a terrifying fate at the hands of The Greatest Show Under the Earth.
Roll up now and step right in…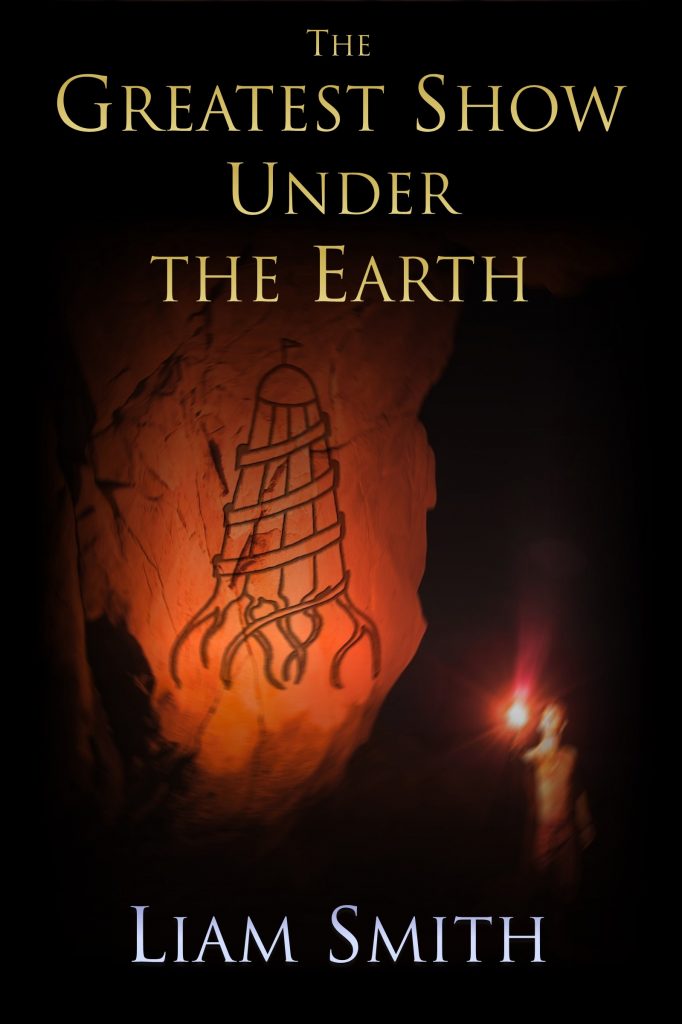 Beginnings: The Patchwork Carnival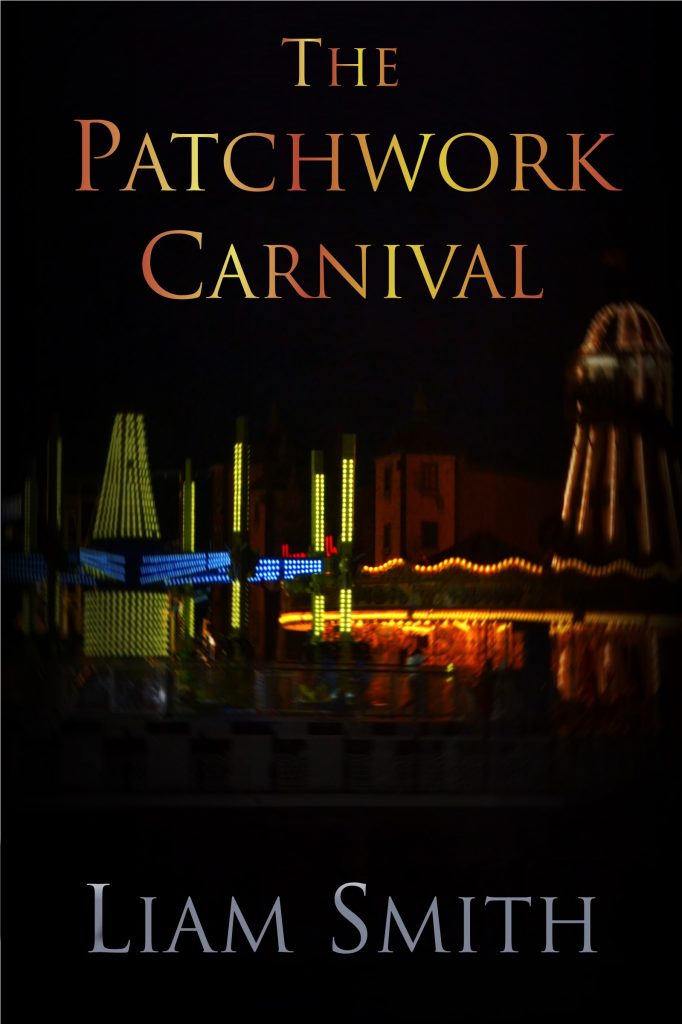 It began on August Bank Holiday 2015. I started writing some poems, wrapping them round an idea I had for a series of poems that together told a story. Much like a prog rock concept album!  I'd finished the poems that comprise The Patchwork Carnival in time to self-publish them on my birthday that year.  I was (and remain) very happy with these poems. They're very rhythmic and I enjoyed exploring different rhyme schemes, meters and structures to represent different moods and characters.  But eight poems doesn't make for a very long book. Consequently The Patchwork Carnival was available only as an e-book on Amazon.
I always maintained that I'd like to make a print version of The Patchwork Carnival. I wanted to write some extra material to supplement it and make it long enough to become a paperback.  There were a few options to consider. I could write a long, multi-faceted poem to tell a new story of the carnival. I could explore its origins with a short story.  Fleetingly, I even thought about commissioning an illustrated copy with enough pictures to bump it up to the length of a 'real book'.
The Greatest Show Under the Earth
Perhaps inevitably, I decided to write a short story or novella of about 20,000 words to pair with the original poetry cycle.  I knew I didn't want to just write a prose version of the poem story. I think some stories work best in different mediums and didn't want to take away (or add) anything to that tale.  After a few false starts and scrapped drafts for different historical stories, I found myself writing The Greatest Show Under the Earth.
It took a while to write. I got married this year and poured a lot of time into planning the day (which was the happiest of my life!).  It's also a true horror novel, and a bit more complex than my previous novellas. I wrote characters that weren't just based on my own opinions and kept some of the story's directions hidden.  I also made an effort to adopt a more colourful style of prose – I was overjoyed when one of my proofreaders suggested a similarity with Stephen King.  In the end I got there. It wound up a lot longer than the novella I had planned, but to say I'm thrilled with the final story is an understatement.
I'd love for you to check out my new horror novel, The Greatest Show Under the Earth. Both the print copy and the e-book have The Patchwork Carnival appended to them, so you can see how that idea led to my writing my favourite book so far.