Anyone following me on Twitter will know I'm into my running – it's my favourite way of exercising, and I like challenging myself to hit faster speeds and longer distances.  One of the main reasons I run, though, is for the opportunity to listen to a bit of music.  On a run, it's just you, your thoughts and your iPod.  It's a great chance to meditate over an album whilst getting a bit fitter.  Here are five of my favourite bands to listen to whilst on the run.
5. Rush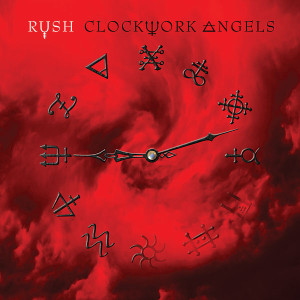 Album Pick: Clockwork Angels
This isn't the first time I've mentioned Rush in a blog post and I'm sure it won't be the last – there're one of my favourite bands, and their albums are rich and interesting, accommodating repeat listens.  As a band, they've been through a few phases, and I prefer their more guitar-oriented sound for running – albums like Presto (1989), Snakes and Arrows (2007) and my personal favourite, Clockwork Angels (2012).  The songs aren't as knottily progressive as some of their earlier tracks but they're still more complex and surprising than most in rock, and they exhibit a Rush that like to rock out as much as show off their abilities.   The chunky riffs of Show Don't Tell, Caravan and The Anarchist are perfect for running to: dynamic but interesting.
4. Satyricon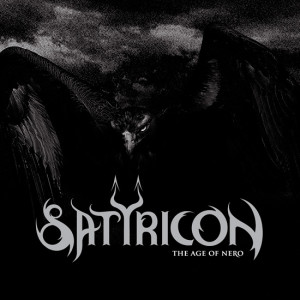 Album Pick: The Age of Nero
I admit it – sometimes I'm in the mood for the heavier side of metal.  There's a clutch of death and black metal bands I quite enjoy but I've never had much luck running to them – death metal doesn't have enough groove and black tends to be a bit one-note.  Satyricon are a black metal band but albums like Now, Diabolical (2006) and The Age of Nero (2008) introduce an almost AC/DC-esque pound to them – four-to-the-floor drums, classic rock riffs, all subject to blastbeats and growled vocals at any point.  I'm not always in the mood, but if I fancy something heavy whilst jogging, songs like The Wolfpack and Black Crow on a Tombstone have enough groove to effectively soundtrack my workout.
3. Queens of the Stone Age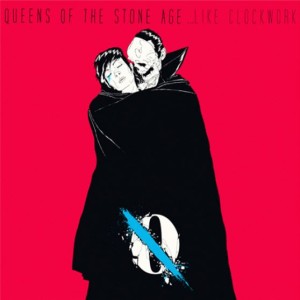 Album Pick: …Like Clockwork
I'm a big fan of Queens of the Stone Age.  Their music is so atmospheric yet riff-driven, relying on layers of guitar to provide texture rather than washing their music in keyboards.  My favourite album is 2005's Lullabies to Paralyze, with its creepy woodland vibes, but for a run I'll turn to their most recent album …Like Clockwork (2013), which takes a bit of Lullabies' moodiness and marries it to the harder, beefier riffs of Songs for the Deaf (2002).  It's hard to beat the deep, mid-tempo plod of If I Had a Tail on a run, and the rogues' gallery of guest musicians across the album keep things fresh and interesting.  Incidentally, Alex Turner crops up on the album, and his most recent album with Arctic Monkeys, AM, released the same year, taps a similar riffy vein, perfect for a jog.
2. Dream Theater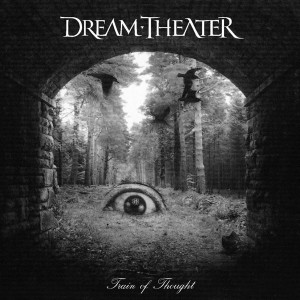 Album Pick: Train of Thought
Dream Theater are one of the proggiest bands I know and I'll admit that I find some of their work too complex and pretentious.  But Train of Thought, their 2003 album, is one of their heavier efforts and favours a lot of workout-friendly crunch and punch.  The suite-like songs help distract you from the effort of running and the band tend to prioritise the fluidity of their riffs over syncopation, so it's easy to find a pace and stick to it.  The dynamics and faster speeds are also pretty inspiring.  I really enjoy the comparatively direct As I Am as well as the more complicated In the Name of God and instrumental showcase Stream of Consciousness.
1. Avenged Sevenfold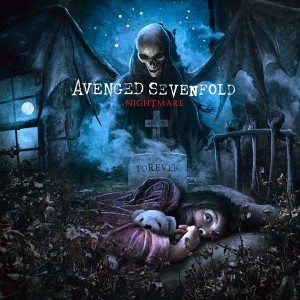 Album Pick: Nightmare
Avenged Sevenfold top my list of great jogging music.  With their eponymous 2007 album they started to slow their thrash-level speeds down to a fat, mid-tempo thump, stressing heavy classic rock riffs and clean singing.  Avenged Sevenfold has a fairly experimental nature, mixing in country, punk and goth with a ton of production effects including children's choirs and orchestras.  It's all very over-the-top, if entertaining.  Their 2013 album, Hail to the King, is equally good for running to – it eschews the melodrama of Avenged Sevenfold and concentrates on crunching heavy metal riffs.  But it's Nightmare, released between these two in 2010, that I prefer to run to.  It balances the frillier sides of the band's sound against some of their darkest riffs, so although it remains intriguing and idiosyncratic, it never sounds like it's using gimmicks to cover up a lack of ideas.  Opener Nightmare kicks things off at a sprint before the album settles into a nice, pacey groove.