Around this time last year I wrote this post about New Year's Resolutions, and what I was hoping to achieve throughout 2015.  Without even looking at those resolutions I can already say I'm really happy with the past year and what I've accomplished.  I've done things that, if not life-changing, are certainly milestones for me in my life.  Let's take a look at my resolutions of yesteryear…
Last New Year's Resolutions: 2015:
Maintain my blog.   Well, I resolved to post on liamsdesk at least once a week and, whilst I started off strong, you can probably see that by June I was posting mostly once a month.  A failure then?  Nah.  I made this resolution in order to build up a body of writing and to learn to write on demand.  Just because I haven't been writing blog posts doesn't mean I haven't been writing – which reminds me, let's take a look at Resolution #2…
Write creatively at least once a week. I'll give this a tick in the box.  I've written pretty consistently throughout this year and I've got a lot to show for it: I published The Witching Hours in May.  To say I'm happy about self-publishing my very own book is an understatement.  But I also wrote and released The Patchwork Carnival, my second publication, as a birthday present to myself in October.  Two books to my name is a great turnout for 2015 and I'm desperate to add another title to that list!
Crack the morning jog.   Back in January I would go for a short one-and-a-half mile run before work a couple of days a week.  At the weekend I'd stretch to a three-miler.  Not only have I cracked the morning jog, it's now actually my favourite time of day to go.  No one is around, the roads aren't busy.  The sun isn't too bright and it's not too warm.  Additionally, using stats I've recorded on the handy WalkJogRun, I've gone for 69 runs (averages at 1.3 runs a week) and run a total of 246 miles.  My average pace wass 08:58 minute miles; an improvement on last year.  And in November I ran a half-marathon!  Loads of improvement here: I'm really happy with my progress.
Reflections:
I don't think I did too badly with those resolutions; I stuck firmly to two of them and the remaining one mutated and fused to another.  They've all been constructive.  I think that giving them some thought and taking the time to write them up as a blog post gave me some motivation to complete them too.  So I'll be doing it again this year: a trifecta of resolutions to challenge me and give me something to be proud of.
This New Year's Resolutions: 2016:
Finish a novel. In my last blog post I discussed the challenges (and rewards, I keep reminding myself) of writing a novel.  I've started writing novels before but never completed one.  Yesterday, my current project Rosetta topped out The Witching Hours for word count, making it the longest piece I've ever written.  It's not quite halfway through yet by my reckoning, but I can't wait to see it through to its completion.  If 2015 was the year of the novella, I'm hoping 2016 will see me write a full-length novel.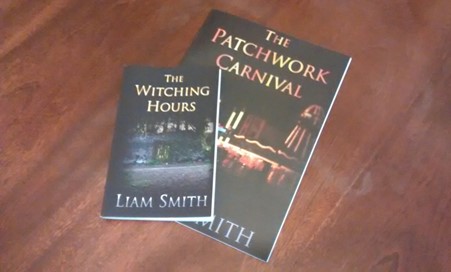 Run 366 miles in a year. In 2015 I ran a total of 246 miles – that's an average of 4.7 miles a week.  5 or 6 miles per run is about standard for me now, so if I continue to improve my running I should be able to up my game and run an average of 7 miles a week.  It's a lofty goal but I see running as relaxing now – it's a pleasure to stick an album on and get some fresh air.  So it's not so much effort to get out and jog when you enjoy it.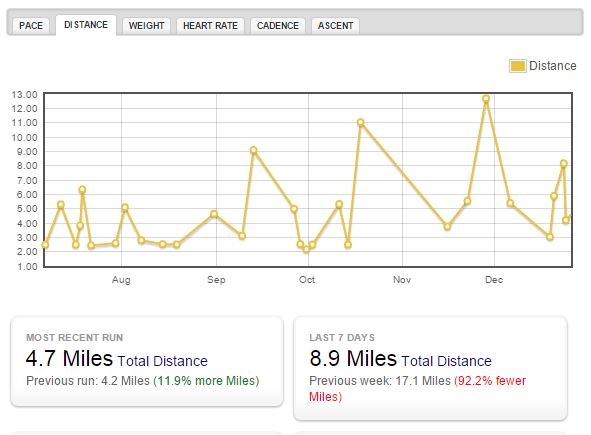 Play the guitar regularly. A little vague, I know, but the guitar is a new addition to my life and times.  I bought myself a gorgeous Ibanez GAX30 yesterday since I've been borrowing my friend's Antoria Les Paul equivalent for a few months now.  It's a much more social instrument than the drums and I'm really enjoying playing around with it.  I know I'll get the most out of it if I practice it regularly and I'd love to get good enough to jam with friends.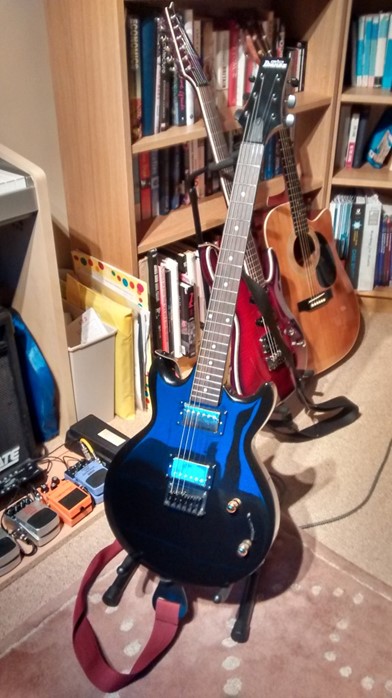 There we have it.  Not too dissimilar to last year's resolutions but those challenges served me well enough, and I'm looking forward to developing my writing and fitness and well as sticking with a cool new musical instrument.
Bring on 2016!