They're creepy and they're kooky – mysterious and spooky. It's… the best goth characters in fiction.
Goths are rarely the main characters in books and films, but they're persistent scene-stealers, grabbing attention with killer fashion sense and morbid jokes. What makes a good goth character? Well, apart from a complexion that a Victorian recluse would envy, you can expect brooding philosophies, gallows humour and decadent lifestyles, in any combination. Gothic characters are great avatars for seeing the world through a darker lens, for indulging our dark sides and for ignoring what everyone else thinks.
Let's shadow our eyes, lose our smiles (unless there are pointed teeth behind them) and meet the best goth characters in films and books.
Wednesday Addams – The Addams Family, Charles Addams
The Addamses are all creepy and kooky, but it must be said the girls of the family fly the gothic flag the highest. But while Morticia could have topped the list with her funeral-ready chic, it's her Wednesday that out-goths the rest of her clan.
Wednesday is a classic creation who has only developed with every adaptation of the Addams Family. A teenage goth is one thing, but when that deadpan humour and macabre style are translated onto a child they take on a new level of darkness. Wednesday is the star of the show and a gothic icon.
Eric Draven – The Crow, James O'Barr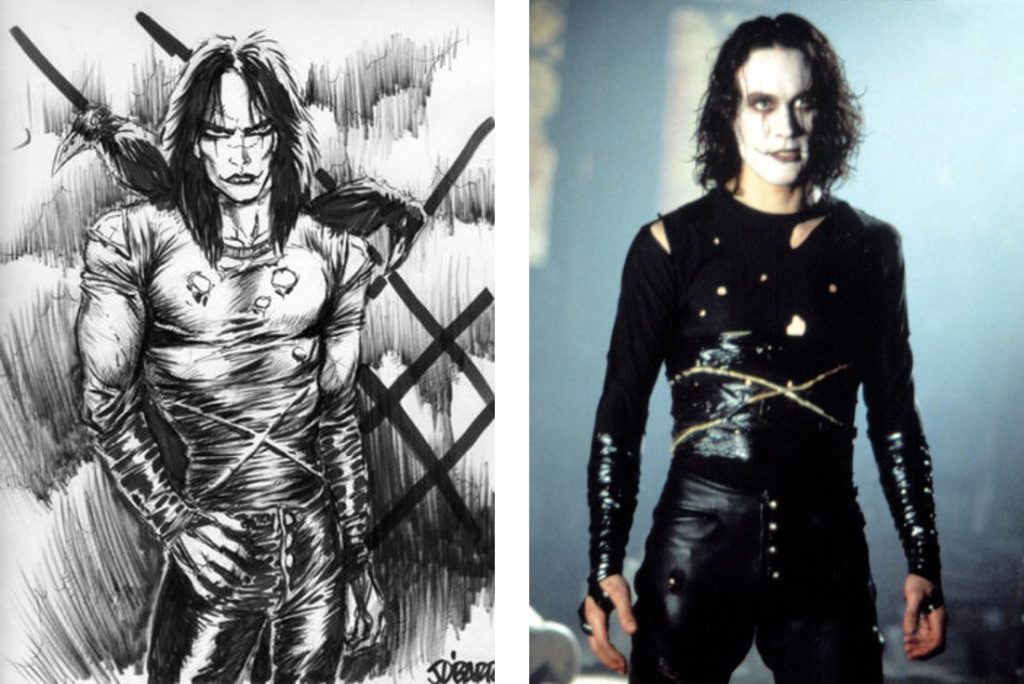 The Crow is one of the most gothic creations ever. Originally a comic book, it's been adapted for film and has inspired comics, music, and cosplay. A street gang murder Eric Draven and his fiancé Shelley on Devil's Night, and on the one-year anniversary a crow resurrects Eric to exact revenge on the perpetrators.
Draven is brooding, wracked with mourning, but he is a visceral and moral character. In his hands, goth becomes armour and sword, his vehicle for revenge. The famous movie adaptation is suitably dark. It's shot in the style of a noir comic book, with a soundtrack featuring contemporary alternative music, including the songs by the Cure and Joy Division; bands whose lyrics are seen graffitied on walls in the original comic book.
Lydia Deetz – Beetlejuice, Tim Burton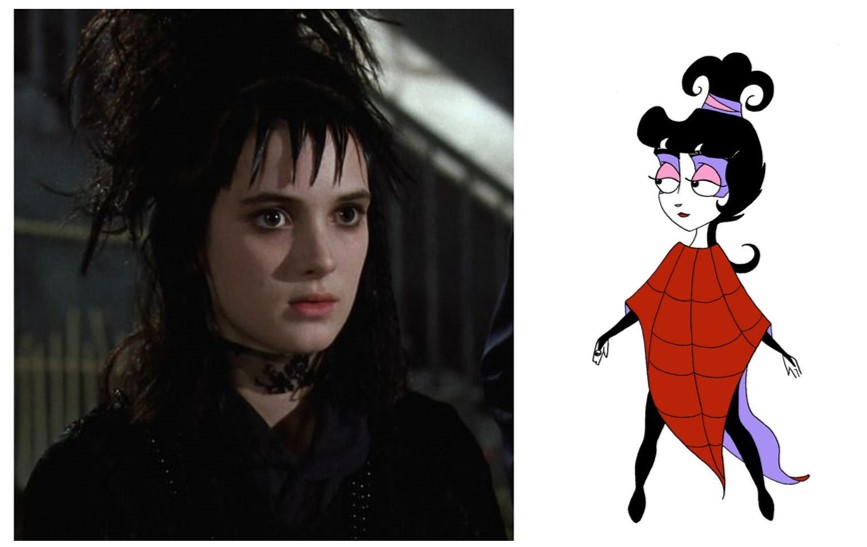 "I myself am strange and unusual…"
Frankly, you could cull a top ten goths list from oeuvre of Tim Burton without breaking a sweat. Lydia is a special kind of teenage goth; living in darkness means she can see the 'newlydead' main characters of the film and be the link between the living and the dead. Whilst other goths wallow in melancholy, Lydia shows that being a goth is a kind of superpower.
Edward Scissorhands – Edward Scissorhands, Tim Burton

If Tim Burton is the definitive gothic film maker, Johnny Depp has gained nearly as much reputation for playing his pale, manscara'd heroes. Edward Scissorhands is one of his best; a Frankenstein's monster created but not finished, so that his hands are left as huge scissors. Edward cannot touch the things he loves, and his character is at the heart of a film which packs a huge emotional wallop.
Edward's aesthetic is borrowed from Robert Smith of the Cure – with a little Hellraiser thrown in for good measure. His interaction with a stylised dayglo world is a metaphor for any misfit who doesn't fit in with those around them.
Lisbeth Salander – The Girl with the Dragon Tattoo, Stieg Larsson

The Girl with the Dragon Tattoo struck a chord with the world when it was released in 2005. The story was a smart closed room mystery of sorts, but the breakout character from the Girl series was badass punk Lisbeth Salander.
There are no spoilers here, but Lisbeth's tale is one of violence and revenge. She's a damaged creature, but her strength of character is gripping and involving. Whilst other goths on this list knowingly indulge their darker tastes, Lisbeth's appearance seems like a manifestation of her painful history and her attitude.
Lord Byron – George Gordon Byron, 6th baron Byron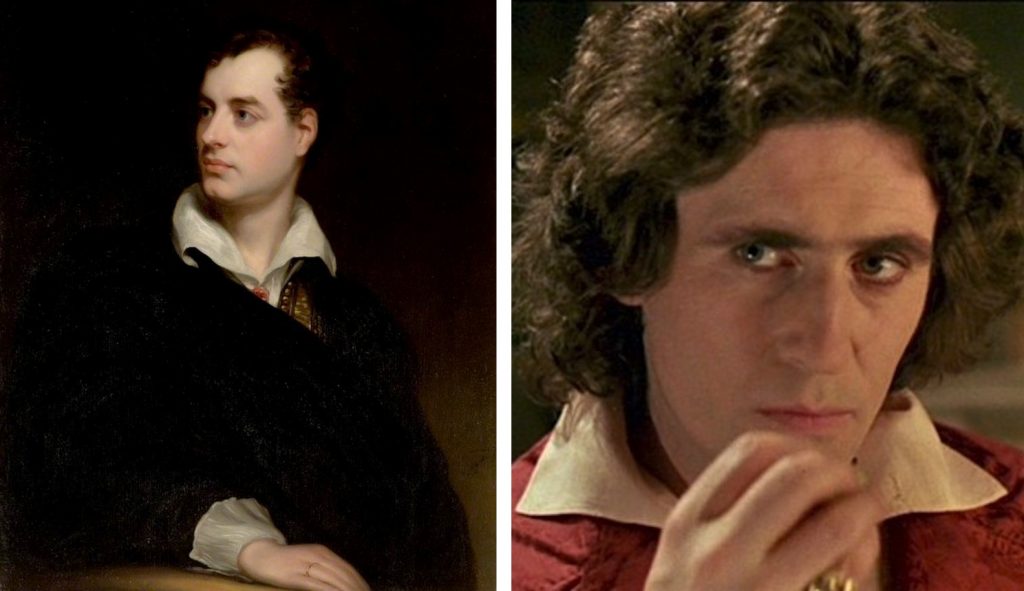 But Lord Byron isn't fictional! You cry. He really existed!
You're right, he did. But I put it to you that Lord Byron is also one of the best goth characters, played by Lord George Gordon. Byron was one of the first celebrities, and one of the first to use his image to market his brand. His books contained pictures of himself and he wrote his first epic bestseller, Childe Harold's Pilgrimage, about a world-weary traveler, over-glutted on the pleasures of life, which blurred the lines between his own life and the image he presented. And that carefully constructed image? Brooding melancholy, open-necked shirts, pale complexion… Pure goth.
Bellatrix Lestrange – Harry Potter series, J. K. Rowling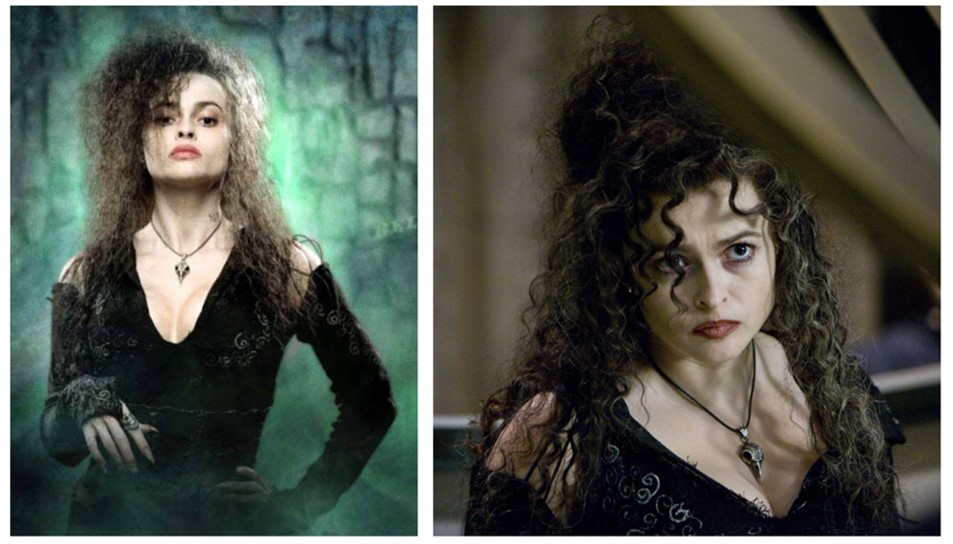 Most goths in literature are oddballs or loners, protagonists and antiheroes. But even in the good-and-evil tale of Harry Potter, Bellatrix stands out as a true villain. Her dark nature is manifested in a becorsetted performance by Helena Bonham Carter in the film series.
The world of Harry Potter is filled with oddball and dark characters, not least the Death Eaters, masked and black-cloaked followers of Voldemort. But Bellatrix is one of the cruelest, an unhinged vamp who won't baulk to manipulate children or finish off members of her own family. A figurehead for goths who play for the baddies' side.
Lestat de Lioncourt – The Vampire Chronicles, Anne Rice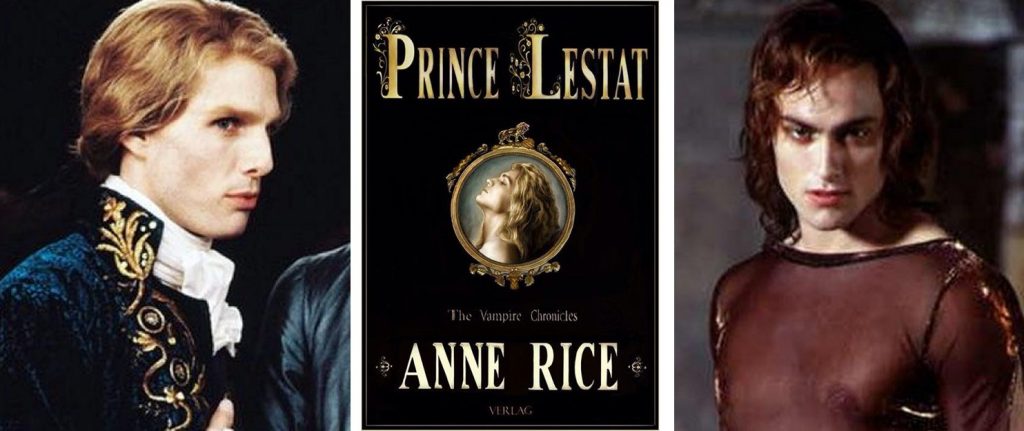 Anne Rice reinvented the gothic novel with Interview with the Vampire in 1976. Her tale of vampires damned to an eternity of undeath is filled to the gills with brooding characters, sensual feastings and painful loss.
But the scene stealer in this gothfest is Lestat, the embodiment of the decadent vampire. Lestat is true to his vampiric nature. He sleeps in a tapered gothic casket and takes pleasure in taking his prey. In later books he becomes a rockstar of sorts, an out-the-casket vampire with a flair for theatricality. But despite his charisma his is a loner and an introvert, a romantic and a philosopher. A true goth.